2017 Longrich Malaysia Recognition at Sibu , East Malaysia
Views: 233 Author: Site Editor Publish Time: 2017-11-09 Origin: Site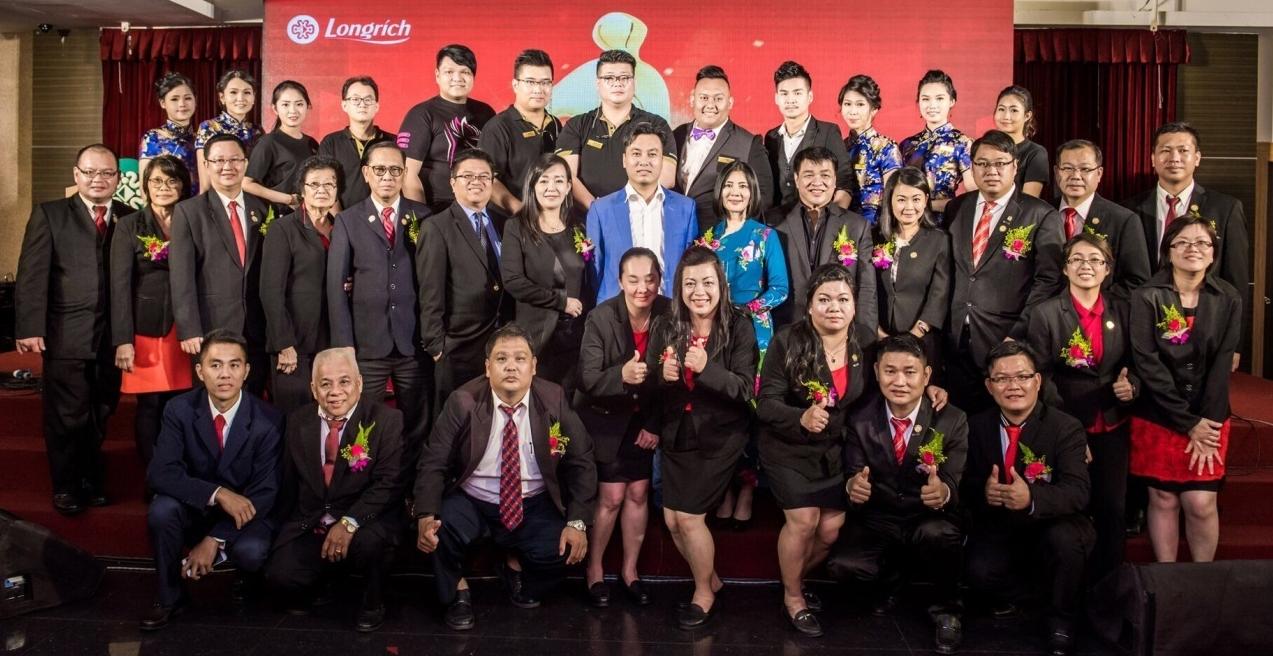 4th of November 2017, Longrich Malaysia held a recognition event in Sibu, East Malaysia. Awarding new leaders for the past year while developing the East Malaysia market.Longrich will spread out its' root all over East Malaysia from Sibu.

On the night of the 3rd of November 2017, the leaders awaited the arrivals of the upper management of Longrich HQ and various International Leaders in Sibu Airport. The whole airport was filled with excitement while the local leaders were busy taking pictures with the upper management and International Leaders.The VIPs were sent to the hotel after.
In the afternoon of 4th of November, the preparation for the event is completed at the renowned Wang Xi Lou Event Hall in Sibu.
The attendees included Vice President of Longrich, Mr Charlie Chin, GM of Malaysia branch Mr Kenneth Ng, Product Consultant Ms Yu kexin, and International Leader 3 Star Directors Ms Dianne Gong and Mr Alanx Lim. Other distinguished local leaders such as Mr Michael Lim, Ms Mae Ooi, Mr Kim Yong, Mr Pang, and Mr Yap Min Ching attended the event as well.
The group photo of leaders of Sibu and the upper management along with International Leaders has testify this moment of history of their growth together.
This event has given the core leaders of Sibu to prove their charm and elegance as well as the beauty of the city of Sibu.
Sibu is a new market filled with passion and style. Young dancers were invited to perform while the whole event was planned by young entrepreneurs.
Longrich headquarters has given it's utmost attention and support to this event, the speech of Vice President, Mr Charlie Chin has left the audience in awe.
Speech sharing by International 3 Star Director Ms Dianne Gong
Speech sharing by International 3 Star Director Mr Alanx Lim.
Speech Sharing of the New 7D during the event Driving young leaders to success by example!
Longrich has launched the energy shoe since November 2015, helping countless families to regain health and smiles, as well as helpingmore young entrepreneurs in their businesses. The event has given out energy shoes as gifts which winners were filled with joy when receiving them.
The event was a huge success, it was a success due to Longrich and the leaders for giving their utmost support, and a big applause for the whole team who made it possible. Thank you all!
The event was perfect, not only it has shown it's strength in East Malaysia, it has also shown the world that Longrich is the best company for the people, for a better life and a better future!
We want to show our gratitude to Longrich for everything on behalf of East Malaysia. To Chairman Xu, to all the families throughout the world, let us all accomplish miracles together in Longrich!