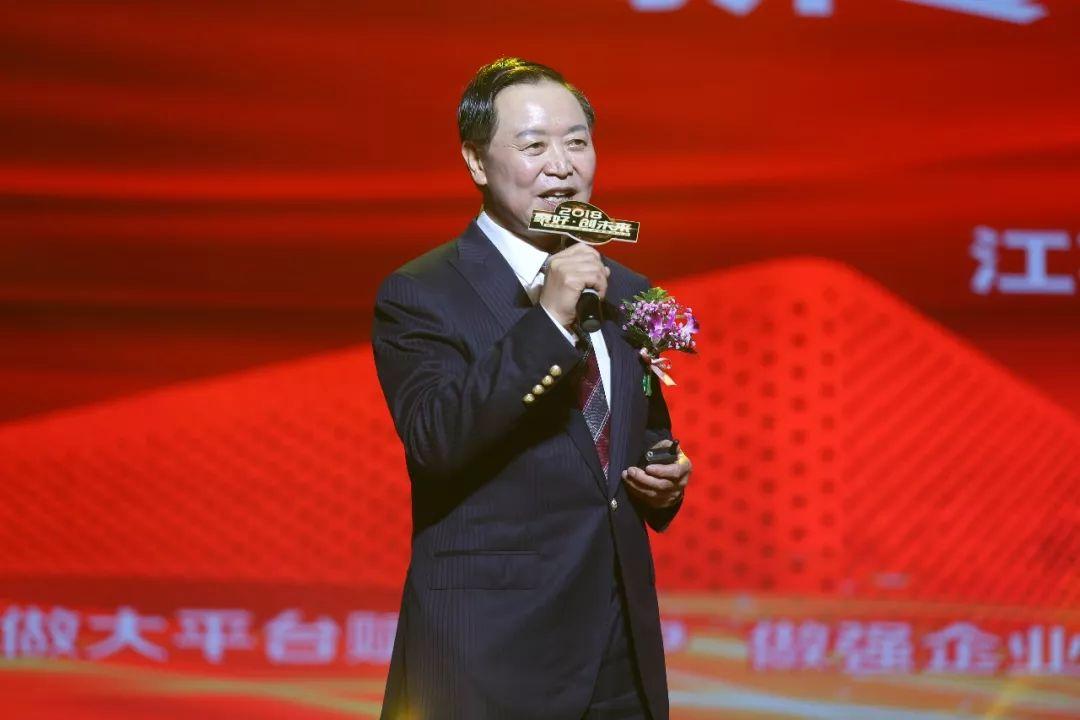 Where is the business opportunity in the future?
How can we seize the opportunity?
How can we catch the future?
For these three questions, all the companions who came to the meeting today should have found the answer.
This new retail and capital industry convergence seminar prepared by all the JuHao staff for several months has not only grand prizes ,but precious knowledge.
Now follow me to look back.
The weather today was not that good , but it still could not stop the friends' enthusiasm . They came to the Suzhou sports center very early.
Firstly, there was a wonderful dance the opening of meeting.
After the dance,Mr. Xu XiaoPing, the CEO of Longrich, stepped onto the stage and made opening speech for today's grand meeting.
Then ,Mr Xu ZhiWei, the chairman of Longrich, gave a speech.
After the chairman's infectious speech,Miss Han YiNing,the fortune tutor, delivered her speech on <New retail integrates with online and offline >
Nowadays it is fairly difficult to start business in real economy.
Besides,the bonus of E-commerce has gone.
Miss Han enlightened us through her own mind and experience.

Whereafter,Mr Fu ShiLiang,the vice GM of JuHao Mall, made a speech on <the release of JuHao market strategy>.
Mr Fu brought a bright future to JuHao Mall by his passionate speech.
It is significant to have beautiful make-up to meet with a better tomorrow.
Mr Jing Cuan as a celebrated make-up artist brought us the methodology of make-up which proved that if you wanted to be more beautiful all you need is a set of EVERGREEN products.
After the make-up show,there was a mysterious guest on the stage. Wulantuoya,the famous singer in China,sang a song named <Tao Ma Gan> which established her reputation.
The most exciting moment was coming-the awarding part.
"LHH excellent shop chief"
"LHH spreading expert"
They were all outstanding individuals from thousands of shop owners.
This was the best reward for their dedication and sweat.
Two shop owners won the "Excellent Performance Award" and got Mercedes Benz funds as the gift.
Next,three big shots shared their deep thoughts and years of experience with all companions at the meeting.
Let's check it out!

<Entrepreneurial Mindset>Feng XinLong
<Make Choices among Business Chances>Zhang WenMing
<Team Building>Liu LanXiang
<Sail Your Dream>motivator Zhang BoCuan
With the final Mercedes Benz Awards unveiled, the grand meeting ended with rapturous applause of everyone.
The future of JuHao will be more promising.

Looking forward to more and more individuals joining the JuHao.