Longrich Philippines Goes to Korea
Views: 413 Author: Site Editor Publish Time: 2018-01-30 Origin: Site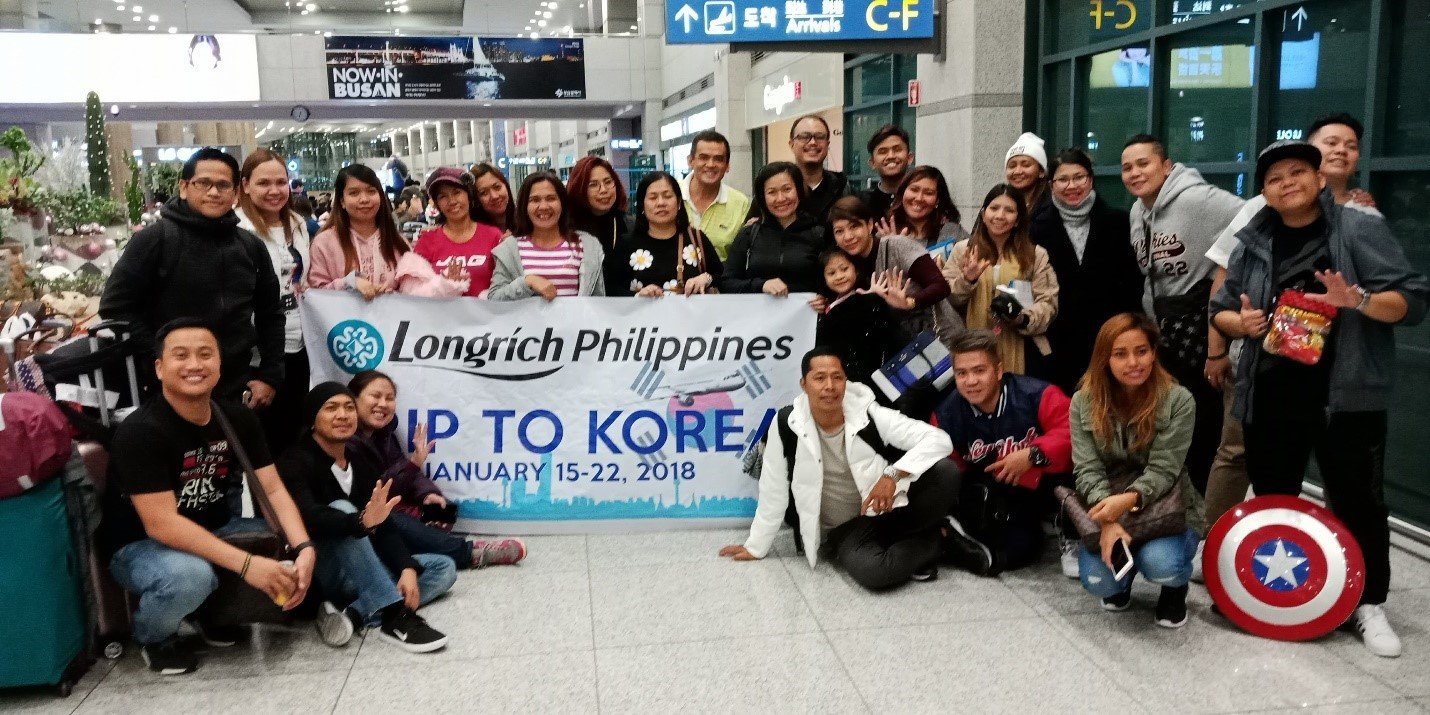 Day 1 (January 15, 2018) Arrival at Incheon International Airport from Manila.
Jan 15 - Jan 22, 35 of our members travelled to Seoul, South Korea last week as part of their travel incentive which came from a productive year last year.
The traveling members enjoyed the cold winter that comes with mouthwatering feasts; they also got to experience famous Korean traditions like kimchi making, visited World Heritages (Cheong Duk Gong Palace & Suwon Fortresses.
Day 2 (January 16, 2018) Visit Longrich Korea & Cheongdukgung Palace
Day 3 January 17, 2018: Nami Island and Petite France
Day 4 (January 18, 2018) Famous Korean tradition, kimchi making
Day 5 (January 19, 2018) Everland
Day 6 (January 20, 2018) Visit the fortress and korea folk village
Traveling members also got to experience the feel of K-drama when visiting Nami Island, Petite France and Seoul Tower, which was also the filming site for the Korean Drama Blockbusters; Winter Sonata and My Love from The Stars. It was also their first visit to Longrich Korea's Gangnam Branch.
And to top it all, this was the member's first experience of snow which left everyone overjoyed and eager to work with Longrich for many awesome travels to come.