Longrich South African Branch Held North-West FTP Kickoff Conference
Views: 402 Author: Site Editor Publish Time: 2017-10-26 Origin: Site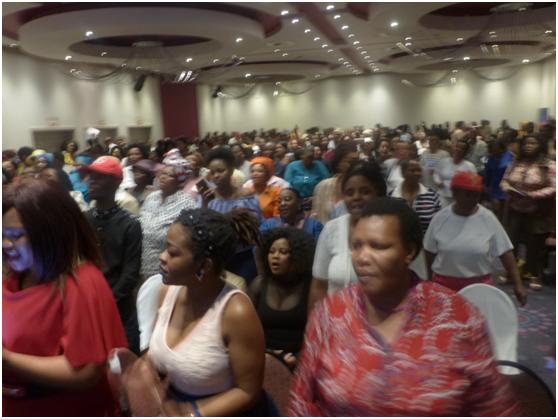 In the middle of October, 2017, Longrich South Africa Branch held its North-West FTP Kickoff Conference. Attended by hundreds of distributors, the conference was packed with actions and highlights from start to finish. The presence of Longrich International Department President Charlie Chin added luster to this great occasion. Charlie Chin and Longrich South Africa Branch General Manager Jason Zhu delivered impassioned keynote speeches. The presence of Longrich top management at the conference sent distributors into raptures. Moreover, South African 7-diamond distributors shared their valuable experience and inspiring success stories about business development. Afterwards, membership certificates and Dubai incentive trip coupons were awarded to outstanding distributors in recognition of their brilliant performance. The conference looks set to provide greater impetus for Longrich South Africa branch to achieve bigger sales breakthrough.

Pic1. Charlie China and Jason Zhu made speeches at the conference.
Pic 2. The conference was packed with high-spirited distributors.

Pic3. Flanked by Charlie Chin and Jason Zhu, a 7-Diamond distributor held a trophy with pride.

Pic 4. Charlie and Jason presented Membership Certificate to a distributor.
Pic 5. Membership certificate was presented to a distributor.
Pic 6. Jason Zhu awarded a Dubai incentive trip coupon to a distributor.
Pic 7. Charlie Chin presented Dubai incentive trip award to a distributor.