Longrich Week Pictorial(edition 17.43)
Views: 172 Author: Site Editor Publish Time: 2017-10-30 Origin: Site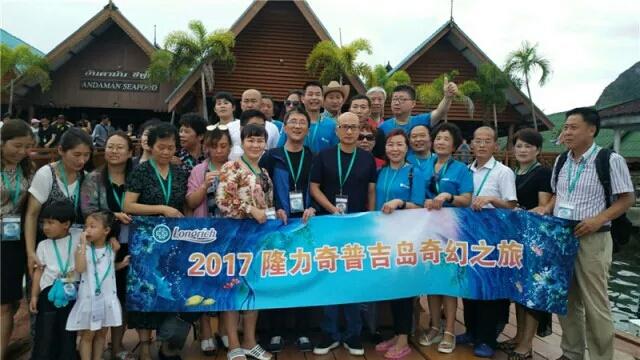 Pic 1. On October 23, 2017, over 500 Longrich distributors set off from Nanjing and Shanghai

in batches and went on a 6-day fantastic incentive trip to Phuket Island, Thailand.
Pic 2. On October 24, 2017, Longrich and Greenland entered into a mutually beneficial strategic
partnership on building distinctive yet beautiful health resort towns nationwide. The cooperation
looks set to promote manufacturing and tourism development for project sites.
Pic 3. On October 26, 2017, Mr. Gabriel Zhang, the dean of Longrich International Business Academy held
a network marketing training session for Longrich South Africa distributors in Johannesburg where
Longrich South African Branch Office is based. At the session, Gabriel spoke highly of Longrich
South African distributors' performance,analyzed the development trend and prospect of South
African market, and shared his time-horned experiece and effective techniques in leadership,
business development and top-notch team building. The session went down very well with trainees.
Pic 4. On October 26, 2017, Longrich's US-based Philippine distibutors held a product training
session in Los Angels. The session that was attended by 18 distributors provided a comprehensive
training on Longrich company and its top products. Also, a live product demonstration was conducted
at the session to give trainees great experience and in-depth knowledge of Longrich products.
Pic 5. On October 26, P&G Health Care Product Team headed by its supply chain president Bruno Deweer
paid a visit to Longrich. The Parties had a broad discussion on supply chain system innovation against
the backdrop of Neo-Retailing Era. Longrich Chairman Mr. Xu Zhiwei and Longrich Supply Chain GM Eason
Lu also attended the discussion.